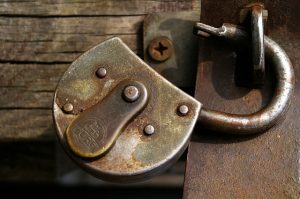 There are a handful of tools that I use every single day, and would consider essential to my daily operation. One of those tools is without a doubt LastPass.
I have been using LastPass since 2012, and will continue to be a faithful user for the foreseeable future. At the time, LastPass Enterprise was the only tool out there that would allow shared folders for storing passwords. This was the single biggest selling point for me since I needed a secure tool to keep device passwords synchronized between myself and my team. Prior to adopting LastPass I was using an encrypted text file called LockNote, which had worked quite well as an individual solution. Its beauty was in its simplicity, but it lacked the sharing capabilities I needed.
After a brief trial run with the free version of LastPass I immediately ponied up for Enterprise so we could begin using shared folders. The payoff was immediate and I don't bat an eye paying for this service now. I even have a Premium account for my personal use, which allows me to create a shared folder with my wife as well. Both the Premium and Enterprise accounts allow use of the LastPass mobile app, which is quite useful.
LastPass has benefits beyond traditional password management as well. I use it as a secure vault for storing any sensitive information. It is a great way to document software licensing, credit card and banking information, membership numbers, lock combinations, or anything else you can think of.
Everyone should be using a password manager of some variety or another. Having unique, complicated passwords for every service is crucial. Maintaining that level of discipline with passwords inarguably requires a password manager.