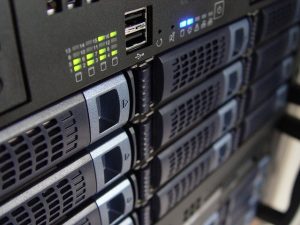 In early March Google announced some exciting new updates to their Drive product line at the Google Cloud Next '17 conference. Specifically, Team Drives!
I have been a huge advocate of Google Drive for years. It has been my go-to file storage recommendation for a number of reasons. Now with the addition of Team Drives, Google is edging its way into the enterprise file sharing market, which has been traditionally dominated by Microsoft.
Team drives work very similar to shared folders in Drive, but with some distinct advantages. Particularly, files inside of a Team Drive are not owned by any one individual. This has been a longstanding issue with managing files in Drive, especially when staff members depart an organization. Ensuring that those documents are retained and in the correct places was a challenge.
Another big advantage of team drives over shared folders is that domain admins can view all team drives through the GSuite admin console, and control permissions from there as well. This allows a new layer of manageability that was not available with shared folders.
Finally, the pièce de ré·sis·tance is the addition of a new tool called Drive File Stream. This allows you to mount Google Drive like a network drive. For those of us who have grown accustomed to working in mounted network drives over the years, this is HUGE! No longer do you need Google Drive to sync down gigabytes worth of files, chewing up precious space on your speedy SSD. Now you can mount a G:\ drive on your PC or have a similar network-mounted file system on your Mac. Working offline? No problem. Drive File Stream allows you to make files available offline too!
Will Google's new addition of Team Drives and Drive File Stream be the final nail in the coffin of dusty old file servers lurking in broom closets?